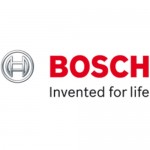 Bosch has been present in the Netherlands since 1903. The Bosch Group in the Netherlands has 19 locations with more than 3,837 associates. Major manufacturing facilities are located in Tilburg, Boxtel, Deventer, Weert and Schiedam.
The Bosch Group is a leading global supplier of technology and services. It employs roughly 400,500 associates worldwide (as of December 31, 2017). According to preliminary figures, the company generated sales of 78 billion euros in 2017. Its operations are divided into four business sectors: Mobility Solutions, Industrial Technology, Consumer Goods, and Energy and Building Technology. As a leading IoT company, Bosch offers innovative solutions for smart homes, smart cities, connected mobility, and connected manufacturing. It uses its expertise in sensor technology, software, and services, as well as its own IoT cloud, to offer its customers connected, cross-domain solutions from a single source. The Bosch Group's strategic objective is to deliver innovations for a connected life. Bosch improves quality of life worldwide with products and services that are innovative and spark enthusiasm. In short, Bosch creates technology that is "Invented for life."
The Bosch Group comprises Robert Bosch GmbH and its roughly 450 subsidiaries and regional companies in some 60 countries. Including sales and service partners, Bosch's global manufacturing, engineering, and sales network covers nearly every country in the world. The basis for the company's future growth is its innovative strength. At 125 locations across the globe, Bosch employs 62,500 associates in research and development.
Within the business unit consumer goods Bosch Thermotechnology integrates such international and regional thermotechnology brands as Bosch, Buderus und Junkers. Ranging from floor-standing and wall-hung heating boilers to heat pumps, from solar thermal systems to solid fuel boilers, from co-generation plants to industrial boilers, the product portfolio marketed by Bosch Thermotechnology offers systems at the forefront of energy efficiency and environmental compatibility.
In the international competence centre in Deventer over 125 R&D professionals are working on sustainable solutions throughout the world. These specialists are developing heating technologies for the future: combinations of condensing boiler technology, solar energy, heat recovery, heat pump technology and room controllers. R&D is also focusing on IoT within the next generation For this purpose Bosch Thermotechnology works in close co-operation with universities, research institutes and specialized industries.
The department
The engineering controls department in Deventer is responsible for the development of boiler control units, boiler applications and room controllers.
The App Architect is part of our department Engineering Control Technology, which consists of the following categories: Hardware, Software, Connectivity, Platform Control and Project Management.
The department Engineering Control Technology is looking for an
App Architect
What are you going to do?
The App Architect will be responsible for:
Break down of the high-level requirements into epics and user stories.
Align with other connectivity architects the breakdown over the different disciplines.
Determine system, subsystems, and interfaces, validate technology assumptions and evaluate alternatives.
Technical Responsible for their discipline (IOS and Android).
Front loading of architecture to enable the architectural runway within the SAFE framework.
Responsible and decide about the How?
Align the architectural decisions over the different APP teams in Deventer and Aveiro.
Act as a PO for the module APP Team.
You:
Technical HBO/WO degree Software Engineering or Electronics.
A minimum of 3 years of experience in APP Development.
A minimum of 3 years working in a commercial software development environment.
Experience as a senior developer / architect.
Experience with User Interface and API based frameworks.
Excellent written and oral communication skills.
Required knowledge competencies and attributes
Maintain and develop in closely contact with connectivity team native iOS (Swift), Android (Java) mobile applications
Design leading product ordering solutions with a strong focus on optimum security, performance and scalability
Provide technical problem resolution to complex issues
Ensure our mobile U/X is elegant and productive
Assist delivery/engagement leads in coming up with accurate / predictable development plan for achieving major release milestones
Analyze business requirements and create design documents
Act as technical lead for medium to large projects
Bosch Thermotechnology offers
A challenging, innovative and inspiring work environment with good career opportunities that extend to the international Robert Bosch group. The benefits are commensurate tailored to your knowledge and experience. Bosch Thermotechnology is widely known for its innovative projects and plays a leading role. You will help Bosch Thermotechnology to retain and further develop. Innovative thinking is a crucial feature. With Bosch's focal point of quality, they actively invest in the further development of all their employees to assure their technical and personal growth.
Interested?
For more information please call Edward Wijkamp, ​​by 06-10 33 96 51. You will receive a permanent contract at Bosch Thermotechnology.