Freelancer
Deze positie is vervuld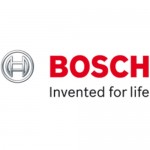 Website wijkampwerkt Wijkamp Werkt
An international company is looking for an interim control software test engineer to join their software development group.
Interim Control Software Test Engineer
(2 year)
The department
The engineering controls department is responsible for the development of boiler control units, boiler applications and room controllers.
What are you going to do?
This position will be responsible for integrating and testing the appliance control software for our products. 
Write & execute test plans, test cases and report the test results to advise on release of the control software to the field.
For example testing algorithms and boiler testing in hot water functionality.
Communicate with stakeholders.
Gather and understand system knowledge.
Perform manual testing and automate the tests if possible.
Report and analyze defects via the configuration management system (MKS).
Participate in (Agile scrum) project meetings.
Work closely with the project manager and other product stakeholders.
Provide analysis and feedback to the design team to improve product performance.
Review of development documents (requirements, design, etc).
Contribute to the continuous improvement program. 
You:
Bachelor degree in Electrical Engineering, Computer Engineering, Software Engineering or Computer Science.
2-5 years work experience in (technical) product development organization(s).
2+ years of experience in testing within a technical environment with control- and/or embedded software engineering.
ISTQB or TMAP certified (foundation level).
Good communication skills and team player.
Accurate work attitude.
Curious mindset.
Be critical in analyzing the test input and output.
Proficient in English (verbally and in writing).
Knowledge of control software domain.
Knowledge of MATLAB and C(++) programming language.
Preferable: software development experience.
What's the offer?
Take this opportunity to join a successful team where you can make an immediate impact.
You receive a temporary contract of 2 year through Wijkamp Werkt or you are a freelancer and are available for a minimum period of 2 year.
Interested?
If you have questions please call Wijkamp Werkt at +31 6 10 33 96 51. Edward will tell you more about this interesting position and the company.
Qualified applicants should send a resume to edward@wijkampwerkt.nl