Vervuld
Deze positie is vervuld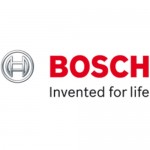 wijkampwerkt Bosch Thermotechniek
Bosch is a healthy, global, technologically advanced company with over 300,000 employees. Long-term vision, quality, innovation and commitment to its clients to effectively serve its counts Bosch to its core values.
Bosch Thermo Technology is part of the international Robert Bosch group. In the knowledge Deventer are working on sustainable solutions throughout Europe. Specialists develop here the heat technology of the future: HR technology combined with energy from solar, heat recovery and heat pumps. In addition, we work closely with universities, research institutes and specialized industries.
Everyday horizons. The products are international leaders. That is to keep as Bosch, by every day to be groundbreaking busy and everything to get what you came for. That is why Bosch offers its people the chance to get even in the field of personal development, creativity and success all by themselves. Being curious, look beyond their own field …, it is stimulated by Bosch wholeheartedly. Bosch knows from experience that this is the way to not only push your boundaries, but also its own borders.
Interim Medior Embedded Software Engineer
The Department
Embedded Software Engineer is part of the Department of Engineering Controls, which consists of the following categories: Hardware, Software and Project Management.
The function
The software department is looking for an Embedded Software Engineer Embedded Software that supports the group. In this role you will be responsible for designing, implementing, integrating and testing of embedded and application software for heating appliance control units and modules.
Other functions included in your responsibilities are:
Implementing software such as test systems, diagnostic tools and internal development tools to support the organization.
Documenting and release of the product developed in accordance with procedures described.
Supporting the production and the support department at product introduction.
In addition, are innovative and enterprising and look beyond your own department and field.
Finally, recognize your timely bottlenecks in engineering and planning and you're able to communicate this transparently and resolve.
Your profile
A completed college or university degree in (Technical) Computer Science, Electrical Engineering or Computer Technology with 2 to 5 years relevant work experience.
Experience with embedded software development and a general knowledge of computer architecture.
C / C ++ / Java programming language and development toolchains for embedded software.
Knowledge of different microcontroller architectures.
Knowledge of software debugging tools.
Familiar with control and real-time operating systems.
Knowledge of Control Algorithms.
Fluency in Dutch and English, both orally and in writing.
Bosch Thermo Technology offers
A challenging, innovative and inspiring work environment with good career opportunities that extend to the parent company, the international Robert Bosch group. The benefits are commensurate tailored to your knowledge and experience. Bosch Thermo Technology is widely known for its innovative projects and plays a leading role. You will help Bosch Thermo Technology to retain and further develop. Innovative thinking is a crucial feature; essential is that you easily and at a high technical level can move both internally and externally with customers and suppliers.
Interested?
For more information please call Edward Wijkamp, ​​by 06-10 33 96 51. You will receive an 'Wijkamp Werkt' contract.